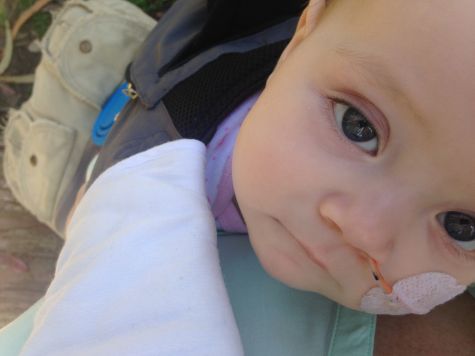 About Hana's Heart
To read updates on Hana's condition:
www.hanasheart.com

Welcome to our Lotsa Helping Hands Community web site. This site provides a place for people in our area to go to request help as well as for volunteers to offer help and lend a hand.

Hana is Paul and Kathleen's baby born in August of 2014. On February 11, 2015 she was taken to see the pediatrician for what seemed to be an innocent cough and after a quick chest x-ray she was admitted to the Emergency Room at Kaiser to await transport to the Cardiac ICU at UCSF. Her heart was enlarged. UCSF did all they could for Hana but her condition was worsening very rapidly and they life flighted her to Stanford's, Lucile Packard Children's Hospital. The outlook was grim - she was looking like she would need a heart transplant.


To everyone's great surprise, Hana started to improve with medical care. Three weeks after her dramatic entrance to Stanford she was discharged to go home! The intention is to see how she does on medications to prolong the time before she needs a heart transplant, or even, just maybe, there is still a small chance she could even recover. Her arrival back at home, after a sudden departure, with medications and a feeding tube has created a lot of extra care and work for her parents. While they get the hang of all the new and extra things required to care for Hana at home, this site was created to help them out while they adjust to their new routine.