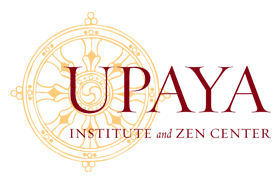 About Upaya Zen Center: Caring Connections
Welcome to Upaya Zen Center's Caring Connections web site—a network of care serving Upaya's Santa Fe Sangha.
Caring Connections is a community of volunteers providing assistance for local Sangha members, residents, and staff needing light care and support during health or family challenges. We offer rides, help with meals, visits, and grocery shopping.


For people needing assistance:
Once you've become a member and are signed in to access the site (see Guidelines below*) you can request help by contacting the Community Leader by email—tap on her name under the Help Team—or call her to discuss your needs. These will be listed on the Calendar and our volunteers will be notified of the activity.
Sangha volunteers will sign up for tasks according to their availability. You will receive the name and contact information for your volunteer. If we are not able to schedule someone for your date or time you will be informed in a timely manner to make other arrangements. If your plans change please notify your volunteer and the Community Leader as soon as possible.
For volunteers:
Membership (see Guidelines below*) will provide you with access to the site and email notifications of help needed. Once you've scheduled a task from those listed on the calendar, the site automatically sends out email reminders one month, one week, and one day prior to any specific commitment. Please notify the Community Leader as soon as possible if you have a change in your schedule.
* Guidelines: to become a member of the Caring Connections community and use this site
Tap on "Join this Community" and fill out the form. Under "Notes to Coordinator" please tell us about your connection to Upaya, your interest in volunteering, or what support you need. Tap on "Send Email".
The Community Leader will review your request to confirm your connection to the Upaya Santa Fe Sangha.
You will be sent instructions for signing in using your own password to access the site, receive emails and view the calendar, message board and photo gallery.
Upaya Zen Center's Caring Connections community is honored to offer this free service and lend a helping hand. We look forward to working together.
(Please note: This web site is a private site for sole use by Upaya Zen Center's local Santa Fe Sangha. The site is sponsored by LotsaHelpingHands.com. All participants agree to the Terms of Use as outlined on the link below.)