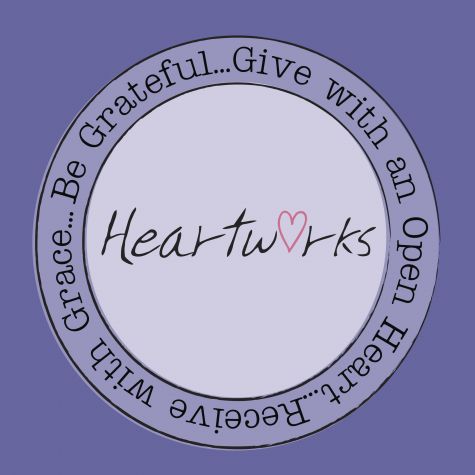 About Heartworks of Rhode Island
Thank you for joining us for our 6th Annual Soup & Chili Cook-off on April 10th at the Cutler Mill Event Room. Our proceeds this year helped to support a loving local family experiencing loss and financial challenges. Please join us on an ongoing basis to bring love and kindness to others in our community.
We can do no great
things in life, only small things with great love." - Mother Teresa of Calcutta
Heartworks is a 501(c)(3) non-profit organization comprised of women in Barrington, RI who get together once a month to share ideas on how to reach out to each other and people in our community experiencing unexpected life challenges, grief, loss and medical diagnoses. It is similar to a book club but instead of reading, the participants plan to do simple acts of kindness in and around the community. We try to take time in each meeting to discuss a topic about life that connects us to living in the present and being grateful for what we have. Our mission statement is "To develop deeper relationships with our community and with each other by performing acts of kindness each month to those experiencing unexpected life challenges."
The original Heartworks is an act of kindness group that was started by a woman named Megan McDowell of Bernardsville, NJ. It was inspired by the outpouring of support that her family received as a result of 9/11. Her brother-in-law, John Farrell, was killed in the WTC attacks. Her family received so much support from their community by way of small random acts of kindness that it helped to sustain them during an incredibly difficult time. She vowed that once she was back on her feet that she'd pay forward the simple acts of kindness to others that needed help. She invited her friends to get together once a month for appetizers, beverages, good intentions and to relate on a "heart level".
Amy Ames started the The Barrington Heartworks in May of 2007. It started in her living room with 12 friends and has grown in size to over 200 members. It is a unique experience as the meetings center around developing closer relationships within the group but also around performing various small acts of kindness for people in our town and wider community. Anyone is invited to attend. The meetings are usually the second Wednesday of every month. It is an all-denominational group.
For more information about the Barrington Heartworks, email Heartworksri@gmail.com.
If you would like to make a financial contribution to support the mission of Heartworks, please click on the "donate" button below. Heartworks RI is a non-profit 501(c)(3) corporation.